BlackBerry may face ban in India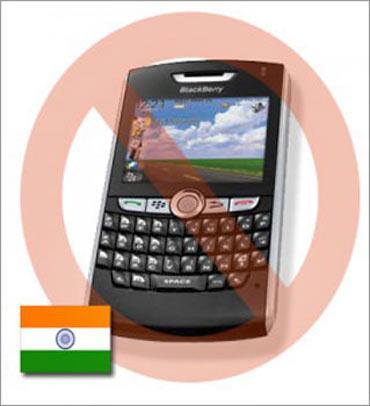 The government on Thursday made it clear that BlackBerry services may be banned if its maker, Research-in-Motion, fails to provide a monitoring solution in the next five days.
In a written reply to the Rajya Sabha, Minister of State for Telecom Sachin Pilot said, "In case no solution is provided, those services which can not be intercepted and monitored in readable format may be banned by the government."
The Department of Telecommunications has instructed all telecom service providers to ensure that a technical solution for interception and monitoring of Blackberry services in readable format is made available to the law enforcing agencies by August 31, 2010.
The minister's reply comes at a time when the security agencies and Canadian firm RIM are holding a crucial two-day meeting starting from Thursday to decide the fate of Blackberry services in India.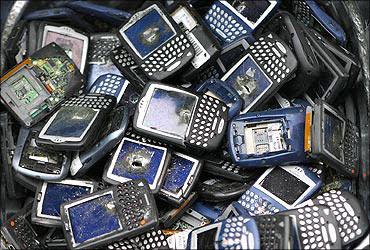 The smartphone-maker, has a subscriber base of one million in India.
Earlier, the Indian government has conveyed to the BlackBerry makers to install its server in India for tracking its messenger and enterprise mail service as the offer made by it to provide data from its Canada-based server could be detrimental to national security.
Officials of BlackBerry maker RIM (Research In Motion) had offered to provide information on a deferred basis after it faced the threat of a shutdown of the core features by August 31 if security agencies cannot gain access to heavily encrypted corporate email sent on a Blackberry handset.
The RIM had provided an option to the security agencies and officials of the home ministry that they could hand over the details of BlackBerry phones needed to be monitored and the firm in turn will decrypt the BlackBerry Messenger (BBM) and BlackBerry Enterprise mail Service (BES) of the smart phones in question, sources in the Telecom Ministry said.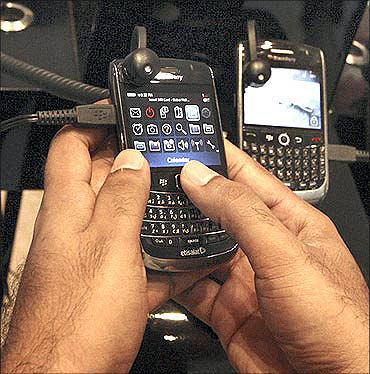 The RIM officials were ready to provide the information initially manually and later through a non-human interface using the 'cloud computing environment' method under which a separate wall created in the server and code and pass-code is handed over to the overall coordinator, in this case India, the sources said.
However, the proposal was rejected prima facie as security agencies claimed that handing over telephone numbers for monitoring was fraught with the danger of exposing the source to an outside company and thus can be detrimental to country's security, the sources said.
On August 12, the Home Ministry had demanded a technical solution by August 31 that would enable security agencies to peek into emails and chat messages sent via Blackberry Enterprises Server and BlackBerry Messenger.
Source : Rediff