Ferrari World Abu Dhabi opens October 2010

the world's first ferrari theme park – ferrari world abu dhabi is set to open in october 2010.
announced as 'an intense multi-sensory experience and a must-visit for enthusiasts, fans and families'.
the park pays tribute to the passion, excellence, performance, technical innovation that ferrari
has established over the years and represents today. its iconic sleek red roof is directly influenced
by the classic double curve side profile of the ferrari gt body, spanning 200,000 m2 and carrying
the largest ferrari logo ever created.
ferrari world abu dhabi will host a number of attractions, including rides for children of all ages,
providing the complete ferrari experience: over 20 state-of-the- art attractions, each designed to
bring to life a different part of the ferrari story, including the world's fastest rollercoaster, travelling
at speeds exceeding 200 km/h and emulating the thrilling sensation of being in a ferrari f1 car, or
the g-force experience taking passengers on an adrenaline-pumping ride up over 62 m, through
the roof and back down again.
the park is located on yas island – set to become a global tourist destination with a wide range
of accommodation and entertainment facilities – on the north east side of abu dhabi's mainland.
abu dhabi, at the crossroads between europe, asia and africa, was chosen as the ideal location
to build the ferrari theme park, motor sports being extremely popular in the united arab emirates.
ferrari world abu dhabi will offer a unique and intensely fun way, together with a wide variety
of italian delicacies, and of course unique shopping experiences.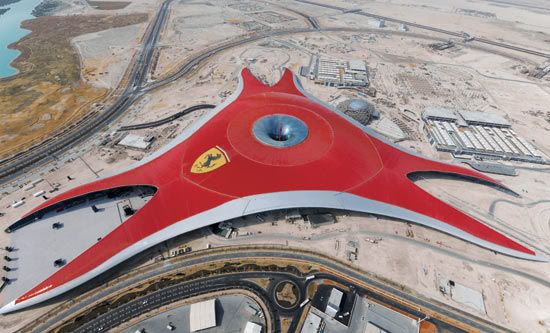 construction of ferrari world abu dhabi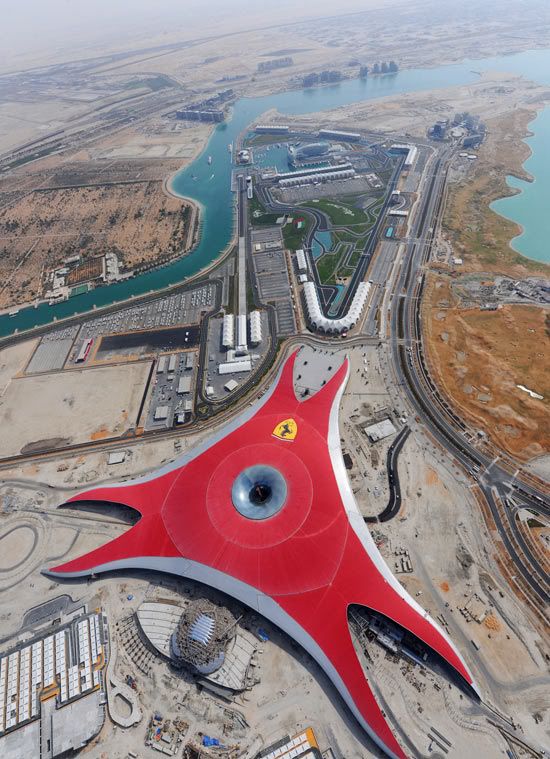 aerial view of the park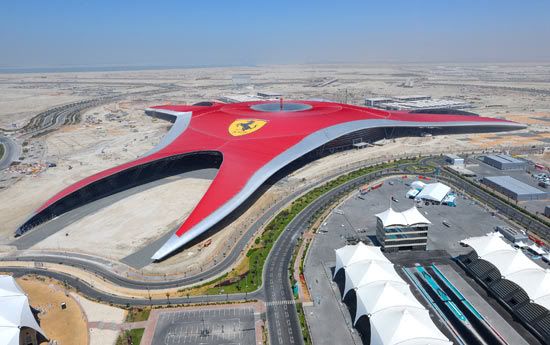 construction
view of the roof
view of the roof from a distance
the park is adjacent to the yas marina circuit and yas hotel designed by asymptote architecture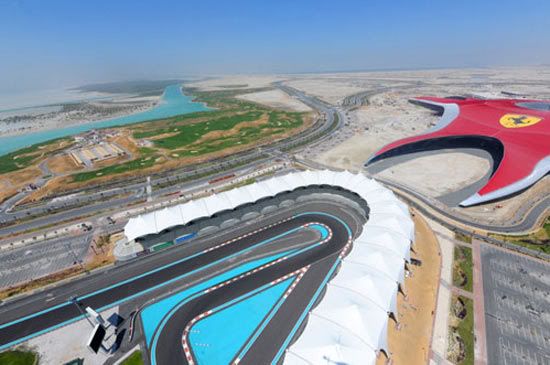 the grand prix race track
construction
the exterior of the theme park
the centre of the theme park
detail of the cone structure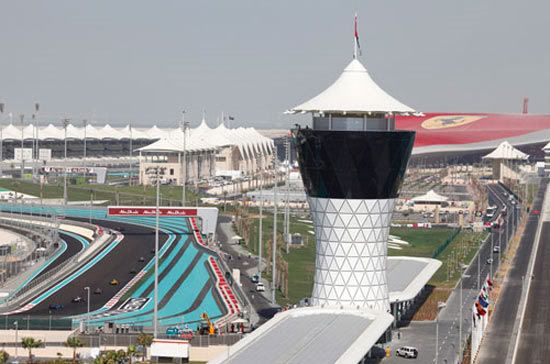 the adjacent race track
the rollercoaster
one of the cars of the rollercoaster
rendering of the rollercoaster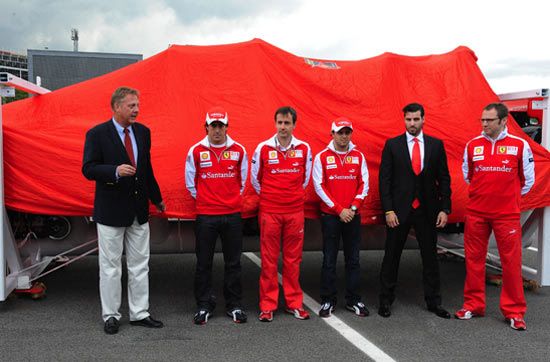 unveiling of the gt formula rossa rollercoaster
l to r: fernando alonso, stefano domenicali, felipe massa

Source : Bitu – Kuwait