New Year 2013 Calendar Templates – 40 Free and Premium Calendar Designs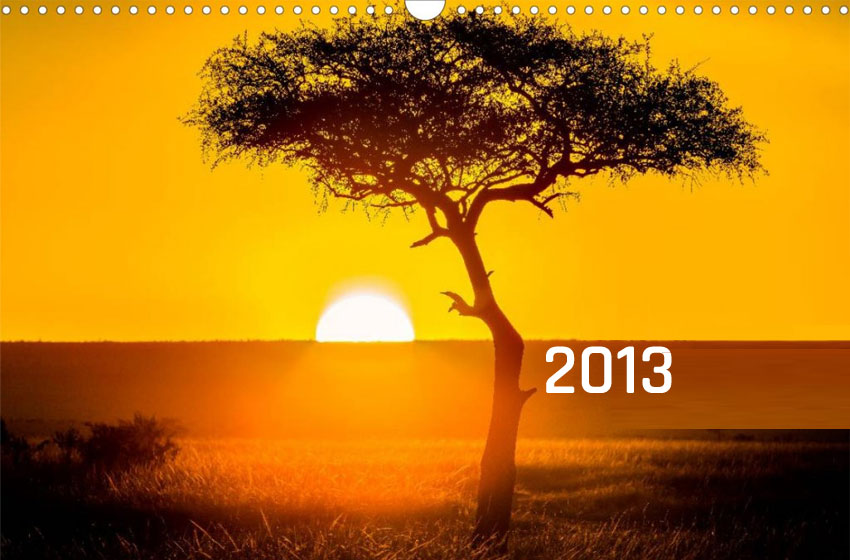 Happiness and sorrows of 2012 is now going to be ended. All types of blessings, achievements and losses are going to be history and they all will become a part of our memories. The time is very near when we will good by the year 2012 and will welcome the year 2013 with new hope, ambitions, strategies, desires, tasks, goals, experience, devotions, promise, wishes, plans, emotional feelings, development with a fresh mind. To set the time table of all these factor of life we need a calendar to make a schedule of our everyday life. Calendars are used for personal as well as professional routine work.
This schedule of 12 months is not only used for personal and professional time table also for the purpose of advertisement of your business. There is a common practice that companies published the calendars of New Year with their logos printed on them. These calendars may become a comprehensive schedule, fascinating and charming catalog, advertisement instruments and / or a wonderful and outstanding introduction of your business that everybody would admire your presenting style. There are various kind of calendars are available on internet which may be adopted for any type of intention. For this purpose, here are 40 Free and Premium Calendar Designs Templates for the coming New Year of 2013.
They are enrich in style, outstanding in looks, wonderful by using unique selections of colors, enhanced in appearing through fascinating landscapes and other images and eye catching with the help of different designs and patterns. They are carefully designed, made and presented with the expert use of different software such as Adobe Photoshop, Microsoft Excel and Word. A team of designers is specially engaged to make these templates complete, unique and attention getting. These calendar templates are so carefully designed that they should provide editing facilities to ensure that you may mention your holidays according to your regions and can enter your advertisement material. Hope this will help you.
Free and Calendar Designs
Premium Calendar Designs