The 36 Indian products of the year !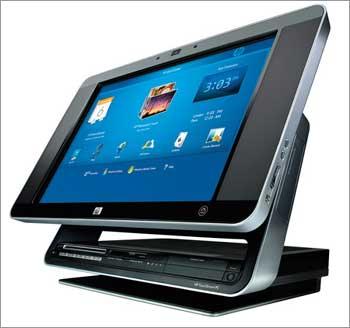 Image: HP Pavilion Touchsmart PC
The main theme of the second Indian edition of the Product of the Year awards, held in Mumbai on March 6, was 'innovation'.
Awards were given away in as many as 36 categories, with over 30,000 Indian consumers across 36 cities, voting for the brands that they think are the best.
The 26 winners of Product of the Year 2010 are:
1. Air fresheners: Ambipur Aromatherapy Range
2. Anti-dandruff shampoo: CLEAR Anti Dandruff Shampoo
3. Anti-ageing: Garnier AgeLift Triactiv
4. Body lotions: Vaseline Healthy White
5. Children's foods: Cheetos Whoosh
6. Desktop PCs: HP Pavilion Desktops & Touchsmart PCs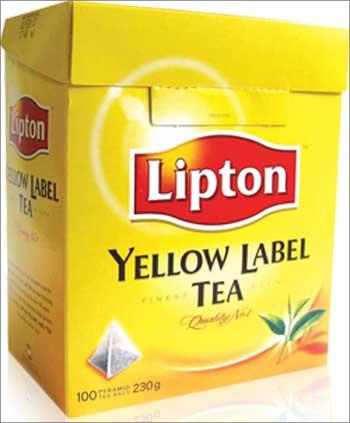 Image: Lipton Yellow Label.
7. DVD: Videocon d2h Satellite DVD 5002
8. Eye care: Garnier Light Eye Roll On
9. Hair care:  Dove Intense Damage Therapy
10. Home theatre systems: LG Home Theatre System HB954
11. Hot beverages: Lipton Yellow Label
While vying for consumer mindspace, companies that have created value innovations while maintaining sustainable pricing are the ones whose brands stand out as the strongest, says Charulata Ravi Kumar, CEO, Product of the Year India.
"The Product of the Year formula is very simple. It is a value chain that is created by the consumer and the manufacturer through a continuous process of evaluation by both. The consumer judges the best innovations. The manufacturer strives to better it through better understanding and insights that the POY survey provides," says Charulata.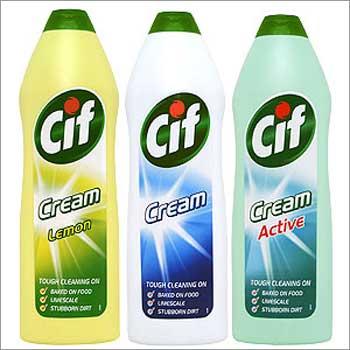 Image: CIF Cream
12. Household/kitchen cleaners: CIF Cream
13. Insect repellents: GoodKnight Advanced Low Smoke Coil
14. Insurance: HDFC Young Star Super
15. Ketchup/condiments: Kissan Squeezo
16. Laptops: HP Pavilion Notebooks – DV/DM Series
'Product of the Year' is the global consumer recognition standard that celebrates champions and rewards the best innovations in retail products done through an independent consumer survey across the country; in 28 countries for 23 years.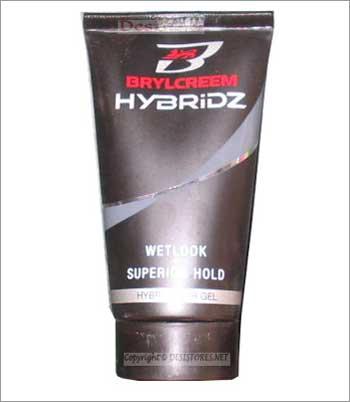 Image: Brylcreem Hybridz
17. LCD: LG Jazz Theatre Series
18. Lingerie: Amante's Co-ordinate Set
19. Men's deodorants: Axe Inxtinct Deodorant Body Spray
20. Men's fairness: Garnier Men PowerLight Intensive Fairness Moisturiser
21. Men's hair care: Brylcreem Hybridz
Some of the most eminent brands that have been participating over the years across various countries are Energizer, Duracell, Unilever, Procter & Gamble, Nestle, L'Oreal, Reckitt Benckiser, Johnson & Johnson, Danone, Heinz and Kingsmill Bread, etc for innovations from product to packaging and anything that results in a key consumer benefit.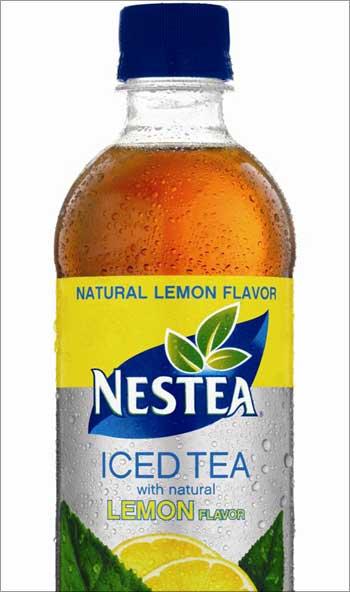 Image: Nestea Lemon Iced Tea
22. Paints: Nerolac Impressions Excel Total Premium
23. Phones: LG GD 900 Crystal
24. Premium stationery: Bilt Eco Friendly Stationery
25. Ready to mix/powdered beverages: Nestea Lemon Iced Tea
26. Refreshers: Nimbooz by 7Up
The highlights of Product of the Year are:
It helps increase sales as proven across 28 countries for 23 years.
It gives the winning product instant recognition and differentiation on the retail shelf.
It becomes a quick search guide for consumers when in-store and avoids the new products getting lost in the plethora of brands.
This is not so much an award as consumer verdict for the best innovations and therefore creates high consumer value.
It creates better possibilities of value-added promotions.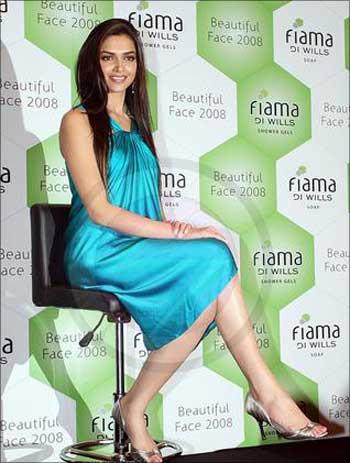 Image: Fiama Di Wills Gel Bathing Bars
27. Refrigerators: 3 Door Whirlpool Frost Free Refrigerators
28. Snack foods: Kurkure Desi Beats Crunchy Wheat
29. Soaps: Fiama Di Wills Gel Bathing Bars
30. Student's stationery: BILT Ten on Ten Student Stationery
31. Utensil cleaners: Vim Drop Dishwash Active Gel
"An eminent jury, comprising industry leaders, senior journalists, eminent personalities and representatives of consumer groups validates the entries and upon validation the products that participate in the consumer research, go through the rest of the consumer voting process. The jury is only a filtering process and does not decide winners. The consumers do," says Charulata.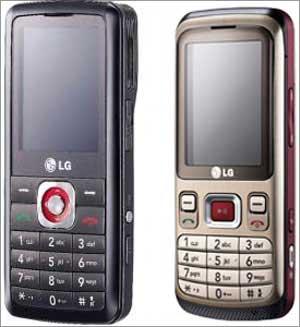 Image: LG GM 200
32. Value phones: Videocon V1405
33. Washing machines: Whirlpool 1-2-3 Washing Machine
34. Women's deodorants: Dove Deodorants – Original
35. Women's fairness: Fair and Lovely AntiMarks Fairness Cream
36. Youth phones: LG GM 200
The event attracted more than 450 distinguished personalities from the Indian corporate and media houses and other leaders and eminent personalities from various fields.
Source :