There Are No Failures – Anthony Robbins
I'd like to share with you a wonderful example of this principle in action. Many years ago, a young man wanted to be a famous musician, so he quit school and went out on the road. Getting a job was pretty tough gig for a high school dropout with no experience. He found himself playing piano and singing in one of the seediest bars around town, giving his heart and soul to people who were so drunk they didn't even notice he was in the room. Can you imagine the frustration and humiliation he must have felt? He was depressed and emotionally destroyed. He had no money, so he slept in Laundromats. The only thing that kept him going was the love of his girlfriend, a woman he knew was the most beautiful on earth.
But one day she left him, too – and he felt that his life was over. He decided to commit suicide. But before he committed the act, he tried to get some help by checking himself into a mental hospital. In that hospital, his life changed – not because he was "cured", but because it scared him to see just how bad things could be! He realized that he had no real problems and that day, he promised himself that he would never, ever allow himself to get that down again. He would work as hard as he had to, for as long as he had to, to finally become the successful musician he knew he could be.
No person, no disappointment was worth committing suicide over. Life is always worth living. There is always something to be grateful for.
So he kept at it. The rewards did not come at first, but eventually they did. In fact today his music is known around the world.
His name is Billy Joel.
You and I need to constantly remember that
GOD'S DELAYS ARE NOT GOD'S DENIALS,
that there are no failures, that if you try something and it doesn't work, but you learn something from it that can help you be more effective in the future, then you've truly succeeded.
In fact there is a saying that's helped me through the years:
SUCCESS IS THE RESULT OF GOOD JUDGMENT.
GOOD JUDGMENT IS THE RESULT OF EXPERIENCE.
EXPERIENCE IS OFTEN THE RESULT OF BAD JUDGMENT.
Keep at it! If you keep striving to make things better and we learn from our "mistakes", then we will succeed.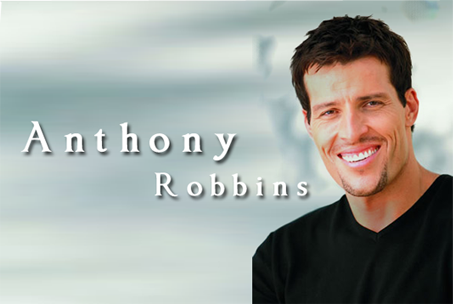 NO PROBLEM IS PERMANENT. NO PROBLEM AFFECTS MY ENTIRE LIFE. THIS TOO SHALL PASS IF I CONTINUE TO TAKE MASSIVE, POSITIVE, CONSTRUCTIVE ACTION.
I kept thinking, "Even though my life looks terrible right now, there are many things to be thankful for, like the two friends I have, or the fact that I have all my senses, or that I can breath fresh air." I constantly reminded myself to focus on what I wanted, to focus on solutions instead of problems. And I remembered that no problem affects my entire life, even though it may look like it right now.
Source : Sreekanth – Kuwait